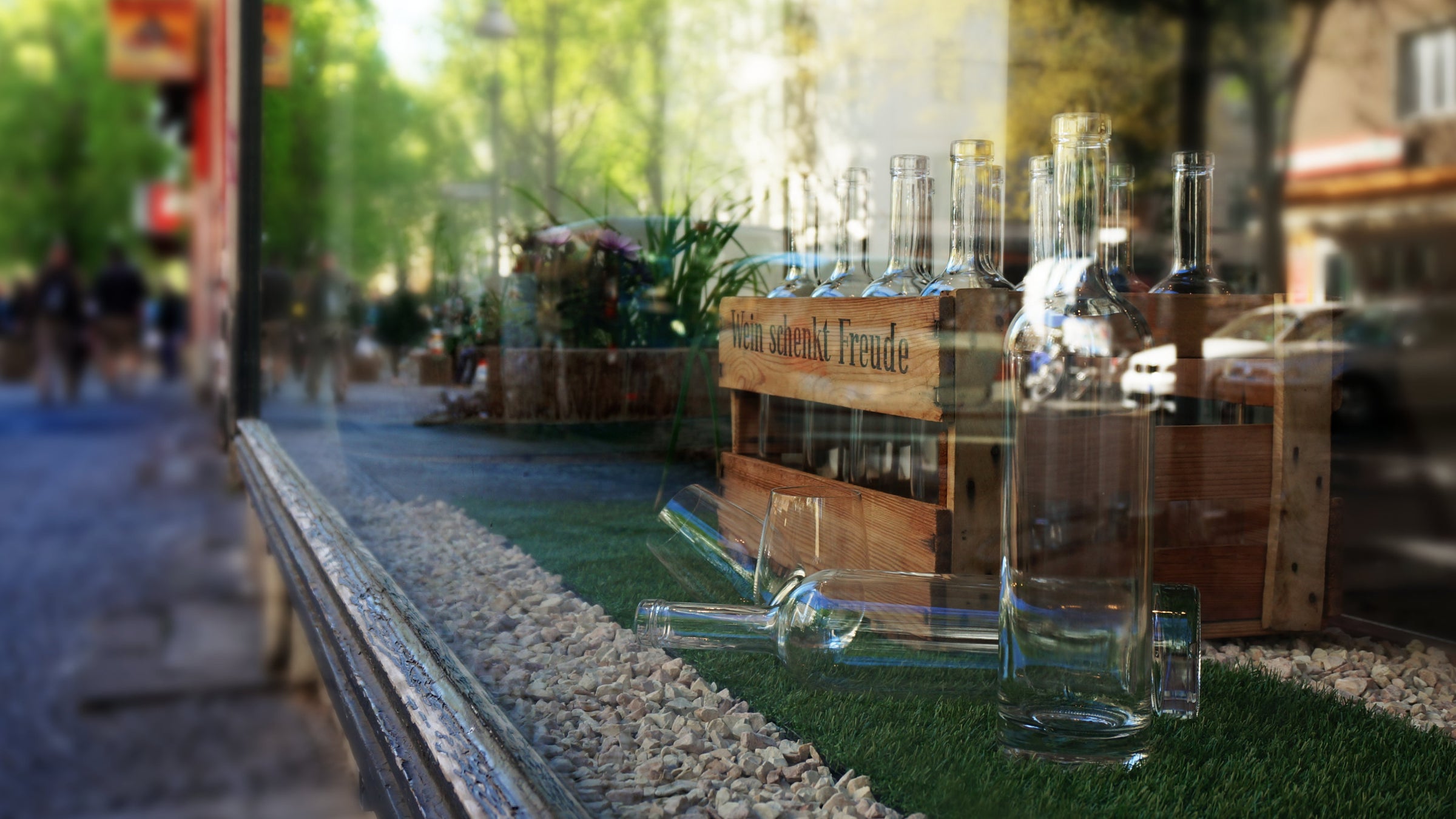 Enjoy wine. Get thrilled. Have fun.
That is how it got us. Back then ... But even today - after many years in the wine trade - we are fascinated by the myriad of this natural product. Every region, every grape variety has its characteristics and every skillful winemaker adds a personal touch to the wine.
Certainly, it never gets boring but it is also not getting easier when choosing the right bottle. We know the (uncomfortable) feeling of standing in front of a shelf full of similar wines and not knowing what distinguishes one from the other. Our range is small yet well-chosen: we offer handcrafted wines and describe them in a straightforward casual way. This ensures quality, variety but also clarity.
The team NOER ['no:ɐ]
Thanks to time pressure, a bit of creative frustration and a glass of red wine MARION & ANDRE became NOER Weinhandel & Weinevents.
With Andre, coming from a family of restaurateurs, wine was probably put in his cradle. Therefore he combined both his passion for wine and business by studying wine business in Heilbronn. His first professional experiences involved a lot of marketing but (too) little wine. Today he enjoys both and is happy to share his knowledge while talking to customers or during our wine courses.
It was different with Marion, her way into the wine business was directed by chance... or was it the magic of a perfectly matured Pinot Noir? The product designer finds the subject wine so exciting that she uses her creative curiosity and methodical way of thinking to continuously improve the shopping experience in our store.
NOER wine, wine types and wine tastings
NOER wine range
In addition to wines from selected family-owned wineries, we offer our own wine range consisting of five wines and one sparkling "Secco". Now every day can be turned into a "great day of wine" as value for money is guaranteed!
NOER wines
NOER wine types
Our five wine types aim at making it easy to select the right wine intuitively. Whatever you fancy, follow your mood and choose among wines that refresh, seduce, are easygoing or may calm you down a bit. Do you enjoy a sensual challenge? Just look for our "Abenteurer" collection.
Learn more
NOER wine courses
When it comes to wine: studying is good, but tasting is even better! In our events we present different grape varieties/ wine styles and explain the interrelationship between viticulture and cellar techniques. If you prefer it quiet, than our wine tasting sets enable you to taste wines at your own pace.
All wine tastings