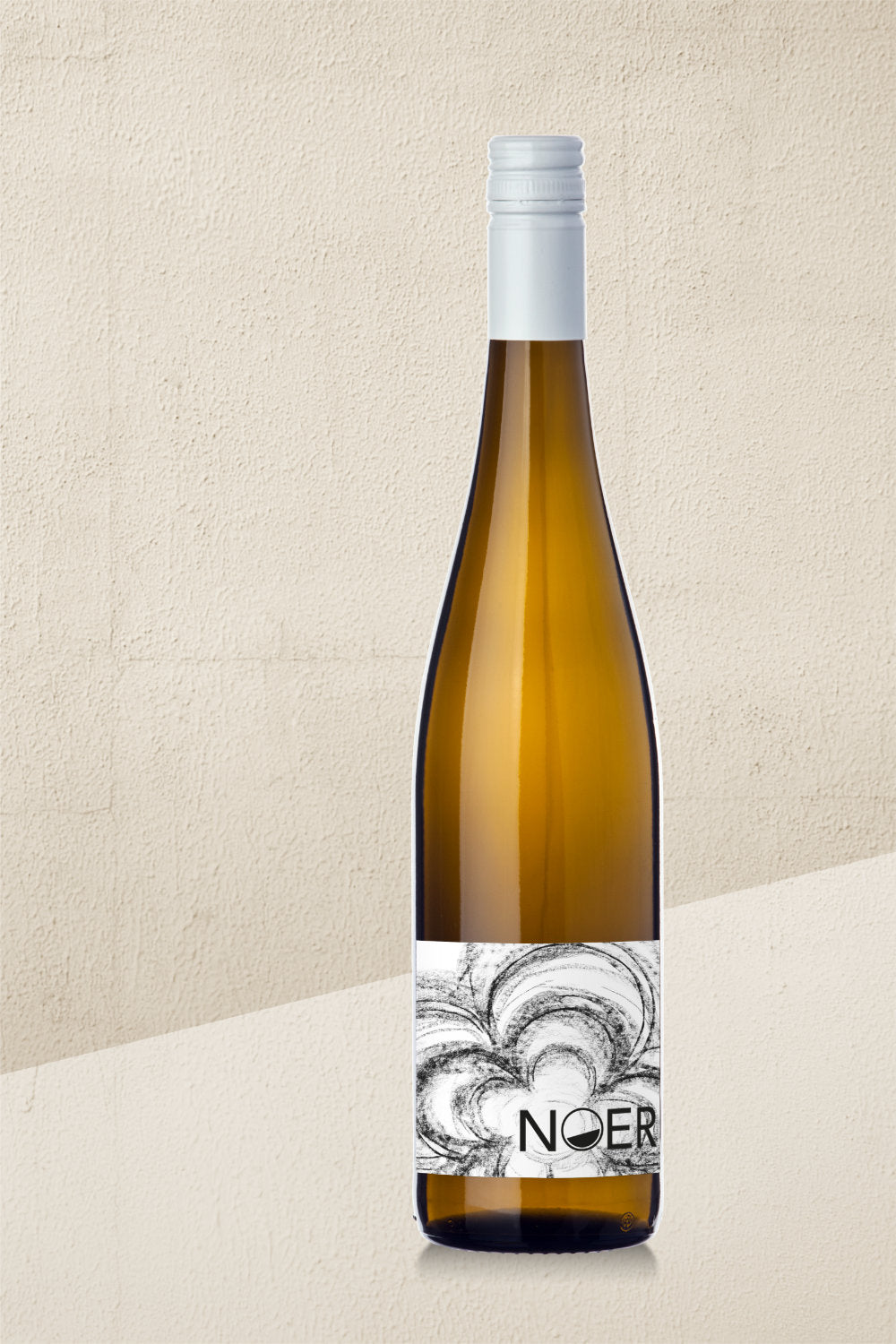 NOER Sophie
Regular price
8,35€
Tax included.
Shipping
calculated at checkout.
In stock

More is on the way
---
Apple-scented & cheerful, brings joy into the house.
Our Sophie comes from a sunny area in central Germany. With a soft, playful note, it invites you to dream; "whispers of the wind. Flowers. I invite you with gentle words: come with me, let us indulge, rave and enjoy this wonderful moment."
Enjoyed young and well chilled at 6-8 °C.
FURTHER INFORMATION
Style: white wine
Sugar content: dry
Closure: screw cap
Grape variety: Rivaner (Müller-Thurgau)
Viticulture: conventional
Fermentation: wild yeast
Maturation: stainless steel tank
Shelf life: 2-3 years
INFORMATION ON FOOD IDENTIFICATION
Wine from: Germany
Region: Rheinhessen
Alcohol content: 12.5% vol
Contains: sulphites
Vegan: yes
Bottled by: Bischel GbR, Sonnenhof 15, 55437 Appenheim, Germany
We have several beautiful gift boxes for one, two, three or five bottles. All are eligible for UPS shipment.
Greeting cards for a personal message or as a stylish alternative to the email ticket

With this folded card you can send a personal message to the recipient. Please purchase the card separately and send us the wording of the greeting message with your order. The note field is on the shopping cart page.

In the case of a wine gift, we put the card directly into the shipping box. Cards for wine seminar tickets are sent as a normal letter with the German Mail . If you provide us the corresponding delivery address, we are happy to send them directly to the recipient. Shipping costs may apply.