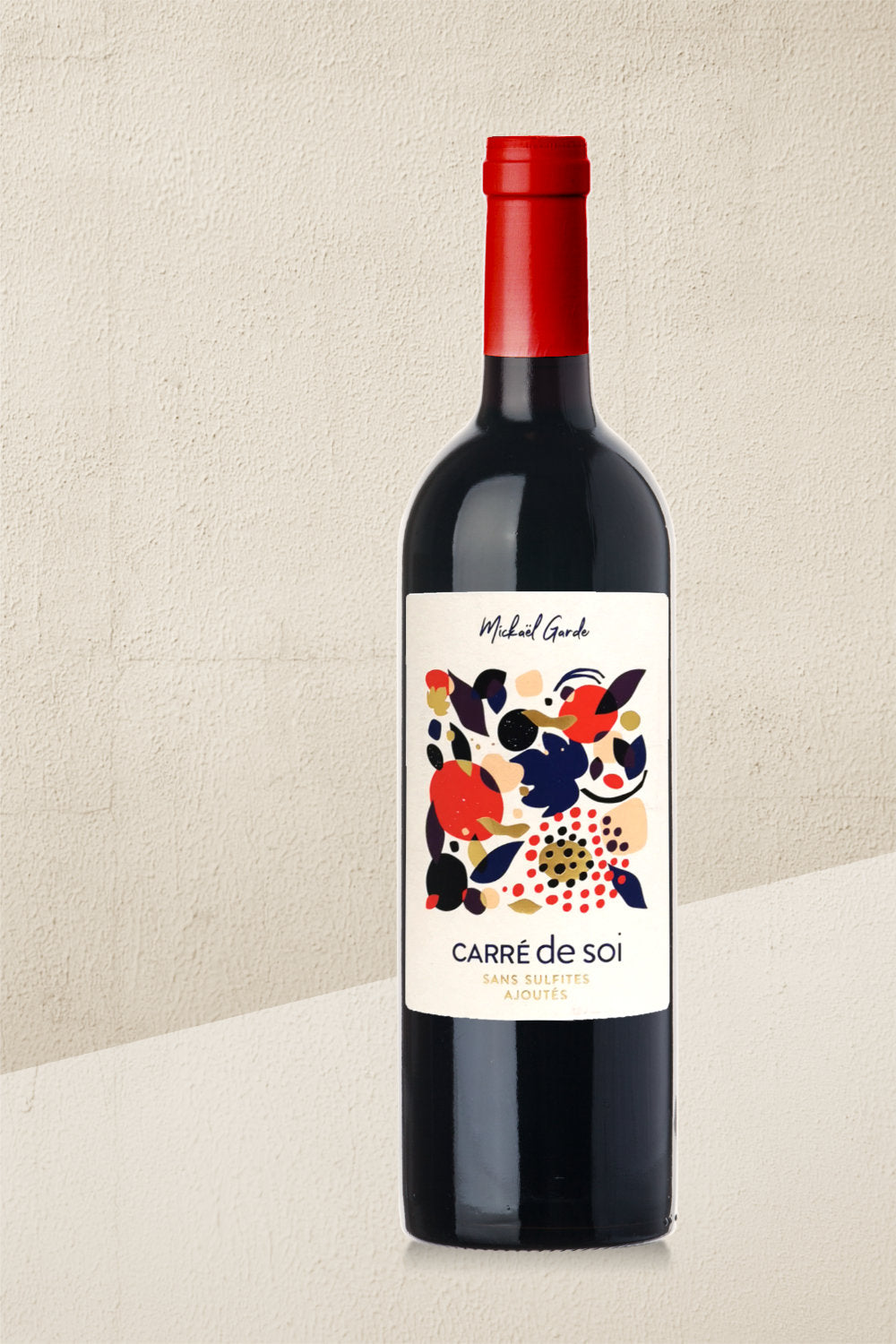 Chateau Haut Goujon Carre de Soi
Regular price
17,50€
/
Tax included.
Shipping
calculated at checkout.
In stock

More is on the way
---
Frische Beeren, gehaltvoll aber nicht wuchtig
Dieser Wein hat ein fruchtbetontes, leicht würziges Aromenspiel von Pflaume, dunkler Kirsche und Pfeffer. Er wirkt geradeheraus und frisch, mit einer angenehmen Säure.
Die Trauben stammen von etwa 25 Jahre alten Rebstöcken, die auf den Ton-Sand-Böden der Montagne Saint-Emilion wachsen. Die per Hand gelesenen Trauben werden vor der Gärung aufwendig sortiert. Nur absolut sauberes Lesegut findet Zugang zum penibel gesäuberten Keller mit seinen temperaturgesteuerten Edelstahltanks. Eine Grundvorraussetzung damit der Wein auch ohne Schwefelzusätzen frischbeerig duftet und einen klaren Rot-Ton aufweist. Der Gesamtschwefelgehalt beträgt gerade einmal 6 mg/l. Im Vergleich dazu liegt die offizielle Obergrenze bei trockenen Rotweinen mit einem Restzuckergehalt von <5 g/l bei 150 mg/l.
Das Weingut wird bereits in der vierten Generation bewirtschaftet. Mit dem Neubau des Kellers konnte Mickael dann seine Leidenschaft für zeitgemäß naturnahe Weine umsetzen. Das französische HEV 3 Zertifikat besteht seit 2011 und garantiert die naturnahe Bewirtschaft des Weinguts.
Wird bei einer Temperatur von 18 - 20 °C getrunken.
WEITERE INFORMATIONEN
Stil: Rotwein
Zuckergehalt: Trocken
Verschluss: DIAM/ Naturkorken
Rebsorte(n): Merlot
Weinbau: Naturnah
Gärung: Wilde Hefen
Reifung: Edelstahltank & Holzfass
Lagerfähigkeit: 3-5 Jahre
ANGABEN ZUR LEBENSMITTELKENNUNG
Wein aus: Frankreich
Region: Montagne Saint-Emilion, Bordeaux
Alkoholgehalt: 14 % vol.
Enthält: KEINE zugesetzten Sulfite
Vegan: Ja
Erzeuge: SCEA Garde et Fils, 50 route de Goujon, 33570 Montagne, Frankreich
We have several beautiful gift boxes for one, two, three or five bottles. All are eligible for UPS shipment.
Greeting cards for a personal message or as a stylish alternative to the email ticket

With this folded card you can send a personal message to the recipient. Please purchase the card separately and send us the wording of the greeting message with your order. The note field is on the shopping cart page.

In the case of a wine gift, we put the card directly into the shipping box. Cards for wine seminar tickets are sent as a normal letter with the German Mail . If you provide us the corresponding delivery address, we are happy to send them directly to the recipient. Shipping costs may apply.